Common Law Grand Jury Links
Karl Lentz and Bill Thornton:
http://educate-yourself.org/cn/childtaken15jul1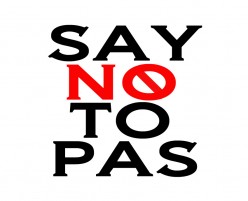 Karl's two day old Down's baby boy was kidnapped by the state of Alabama for 8 years until he finally got him released using the common law court of records and now has a 371 million lawsuit against the individuals who were responsible for taking his child.
The governor of Arizona, Jan Brewer, just abolished CPS in Arizona by Executive Order in January of 2014 and replaced it with a new agency with another name. That needs to be done in every stare of the union. We need to replace the funding orientated, self serving, child abducting goons of CPS with a humane organization whose goal is to help families cope with the strains of life and not steal children away from their parents on trumped charges of abuse from anonymous tipsters who are never held accountable. CPS has destroyed the lives of hundreds of thousands of innocent children and their parents and must be abolished. Parents of children in this country have been denied due process by the same state-authorized abductors who have stolen their children. You end this abuse by pulling the abductors into yourcourt (of common law) and demand the return of your property which (the abductors) have no claim to. Social workers or people in uniforms that look like police cannot simply come into your home and take away your kids without a court order from a judge where the parent was found to be unfit based on credible and convincing evidence presented to a jury and declared guilty at a fair and impartial trial.
Common law Courts of Record still exist in America, Canada, England, India, Australia, New Zealand, and other former British colonies, but administrative court officials will try to convince you that common law courts are no longer used. Not true. That ploy is intended to discourage you from looking into common law redress where you have far more power than in administrative courts (where the judge is in charge and you are the defendant). Common law rights predate the US Constitution by milenia and were enshrined in the English Magna Carta of June 15, 1215, almost 800 years ago.
OneDrive link:​ http://1drv.ms/Xe6kY5  Peruse freely at your leisure…
Handbook of Common Law Pleading:
http://famguardian.org/publications/commonlawpractice/cl_pleading.pdf
Sir William Blackstone, Commentaries on the Laws of England:,
http://files.libertyfund.org/files/2140/Blackstone_1387-01_EBk_v6.0.pdf
Oliver Wendel Holmes, Common Law: http://www.gutenberg.org/files/2449/2449-h/2449-h.htm
From:
<rod-class@rayservers.com>
Date: Sat, Sep 12, 2015 at 3:43 PM
Subject: [rod-class] "Introduction To Becoming A PAG" Seminar Sept 25 – 27 In NC !
To:
rod-class@rayservers.com
This course will be training in Administrative Procedures, Civil Rules, Criminal Rules,
Rules of Evidence, languages, job duties, etc.
This Seminar will kick off an October Webinar. People that are interested in becoming
PAGs need to get a hold of Steve Herr at seherr10@embarqmail.com or 
The Seminar is for people who want to go head to head with the courts
and the infrastructure (government, etc.) like Rod does !

Folder of Photos from the July PAG Training near Fort Smith, Arkansas:
https://www.dropbox.com/sh/pcdpwqgyor9tmvn/AAAd6g5ix9oC4Hfru9_NS1nLa?dl=0
 Common Law Grand Jury Links