About the Author – Background

"Don't worry when you are not recognized, but strive to be worthy of recognition." Abraham Lincoln.The American Parents' Pledge (ESPAÑOL AQUÍ):

If you believe in what I shared in this video, please DONATE towards our our campaign: 
https://politics.raisethemoney.com/bnathan
About the Author – Background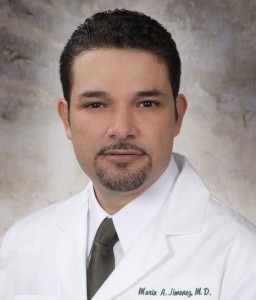 My name is Mario Jimenez Jerez. I practice as a physician, and one of my main goals as a doctor is to help my patients live longer, healthier and more enjoyable lives. Based on my own personal experience, and what I have seen in my practice, Parental Alienation Syndrome (PAS) and Legal Abuse Syndrome (LAS) are  very serious conditions that unfairly rob the joy of life to many children and parents. The creation of this website is my attempt to help parents and children suffering from these terrible condition. Furthermore, I believe that PAS and LAS are just symptoms of a very serious sickness our society is suffering, the lost of our nation's soul, which in the state where I reside, Florida, has already caused the lost of 534+ innocent children in 6 years. Please, see my proposed solutions to this terrible crimes, and unite with me to put a stop to the lost of innocent lives.  A number of citizens have also joined forces and formed a coalition to solve these problems. Please, join us at www.VoteFamily.Us and www.VoteFamilia.Us.
Proudly saved by Grace, only found in Christ Jesus, I am a Christian man, the oldest of 6 children and father of 4 beautiful children as well.  I came to the U.S. in my mid-teens due to my democratic beliefs and roots being destroyed in my native country, Nicaragua. Here I became a living example of the American Dream, which professes that with hard work and perseverance anyone can succeed. For the glory and grace of God, while attending school and working full-time, I graduated Cum Laude with a Bachelor of Science in Electrical Engineering, and later became a bronze medalist and Olympian in the Olympic Trials for Atlanta, 1996; then, inspired by the near-death experience of my earthly father from several heart attacks in his mid-forties, I saved for 12 years, before embarking in my dream of becoming a doctor, something that I accomplished scoring among the best in the nation in my medical exams and my medical residency.  Due to my deep belief that it is in giving that we receive, and this is how we let the light of Christ shine, I created a medical study guide which I shared with all the residents in my program, helping us to score among the best Family Medicine programs in the nation (see videos: University of Miami/JMH Family Medicine Graduating Class of 2013; Lifting up the name of Jesus).  I am by no means wise or strong, but "God has chosen the foolish things of the world to put to shame the wise, and God has chosen the weak things of the world to put to shame the things which are mighty" (1 Corinthians 1: 27). Because of God's Grace, I have been freed to pursue His calling for my life, pursuing His justice and not mine.
Please, help us stop Parental Alienation Syndrome: Donate