To learn how to fight the corruption in today's "family" courts, earn your Honorary Juris Doctor Degree like I did.  With this knowledge, you will be much better able to defend your children and your family. Get your course with your 24-hour money back guarantee today!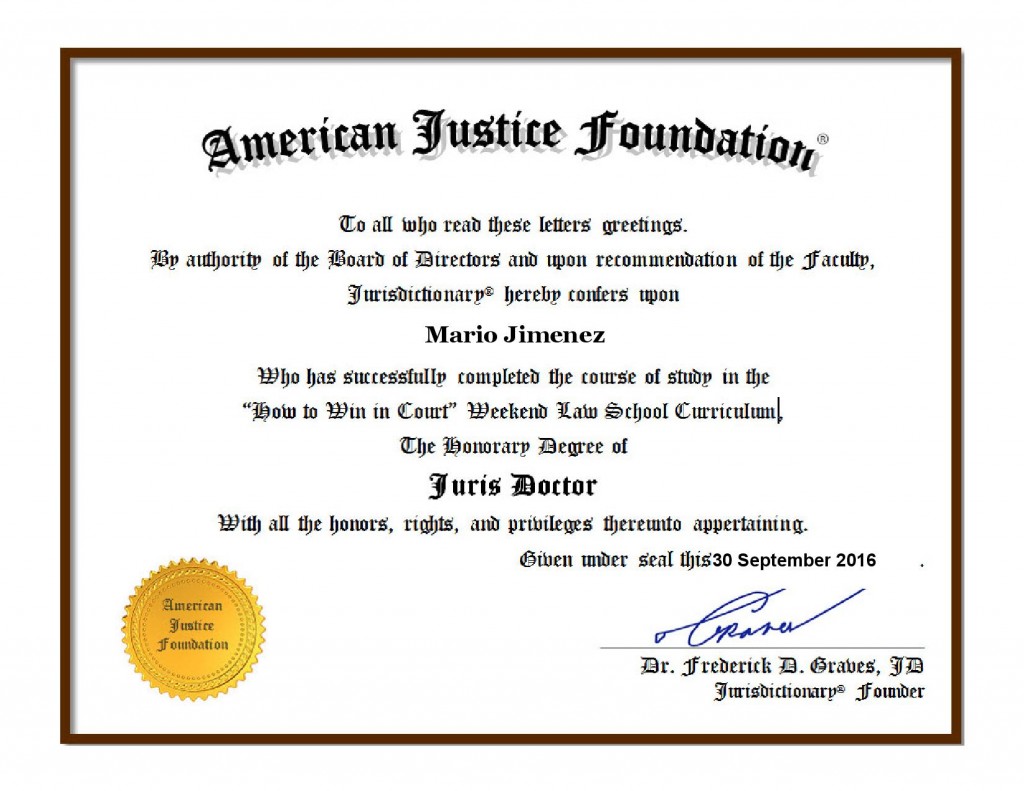 "Don't worry when you are not recognized, but strive to be worthy of recognition." Abraham Lincoln.The American Parents' Pledge (ESPAÑOL AQUÍ):

If you believe in what I shared in this video, please DONATE towards my Florida Senate campaign:
As I was praying to God in Jesus' name on how to proceed with my case in anti-Family Court, a picture of a ferocious shark out of the water gasping for air came to my mind, and I realized that the best way to fight a ferocious shark is to move it to dry land, where it can not move with the freedom of the deep waters. The same applies with the shark of the anti-Family courts. Te better understand what is happening I recommend that you Dr. Stephen Baskerville's book "Taken Into Custody: The War Against Fathers, Marriage, and the Family" and the present WAR AGAINST CHILDREN AND FAMILIES.
So, here is how I moved the sharks to dry waters:
1. I found out my local federal court. Since I am in Miami, my federal court is United States District Court Southern District of Florida.
2. I filled out a Civil Cover Sheet I obtained from their site. Here is my filled version, where I am requesting a jury trial, and I make a $10,000,000.00 demand for all my losses, the pain and suffering, the irreparable
psychological damage that my children have had to endure at the hands of unscrupulous individuals in the state court, etc. The cost to file a removal case is $400.00, but if one is unable to pay this amount, there is a form one can fill to wave these fees and costs.
3. Using some free templates, and advice I found in the internet, I customized and filed a "Notice of Petition and Verified Petition For Warrrant of Removal." Here is where I explained the specific federal violations committed in my case (see DOC and internet versions).
4. I also customized and filed a "Memorandum in Support of Petition For Removal" (see DOC and internet version).
5. I also filed a "Notice of Appearance" (see DOC version).  My removal was almost perfect, I just missed a copy of the initial pleading used to open the case in Family court, which I already submitted to complete the removal.
6. Lastly and most fulfilling of all, I filed a "Notice of Removal to United States District Court," effectively removing the sharks from the dark and deep waters of anti-Family court into dry land, to the unfamiliar territory of federal courts, where justice awaits for them all (see DOC and internet versions).
Before removing my case to federal court, I put the state court on notice of my constitutional and federal rights, paving the way for the removal. I did this by including case law in my pleadings, see Emergency Petition, and these memorandums: MEMORANDUM IN SUPPORT OF EMERGENCY PETITION FOR IMMEDIATE UNSUPERVISED VISITATION. (.DOC version), and MEMORANDUM IN SUPPORT OF SECOND EMERGENCY PETITION FOR IMMEDIATE UNSUPERVISED VISITATION AND OTHER MOTIONS. See also State – Notice of Younger Alert for an example of how others have put the state courts on notice of their constitutional rights. For those dealing with DCF/Juvenile court here is great guide on your constitutional rights.
For a great explanation on the different types of federal removals, please see: Fed – Notice of Two Types of Removal.
Before filing, I had to read the Federal Rules of Evidence and Civil Procedure for my Federal District.
Link to file in state court: https://www.myflcourtaccess.com/Default.aspx,
Sample of State Pro-Se forms: https://www.jud12.flcourts.org/ProgramsServices/FamilyInformation/ProSeForms/ApprovedFormsInstructions.aspx
Links to see pleadings in Federal court: https://ecf.flsd.uscourts.gov/cgi-bin/login.pl?logout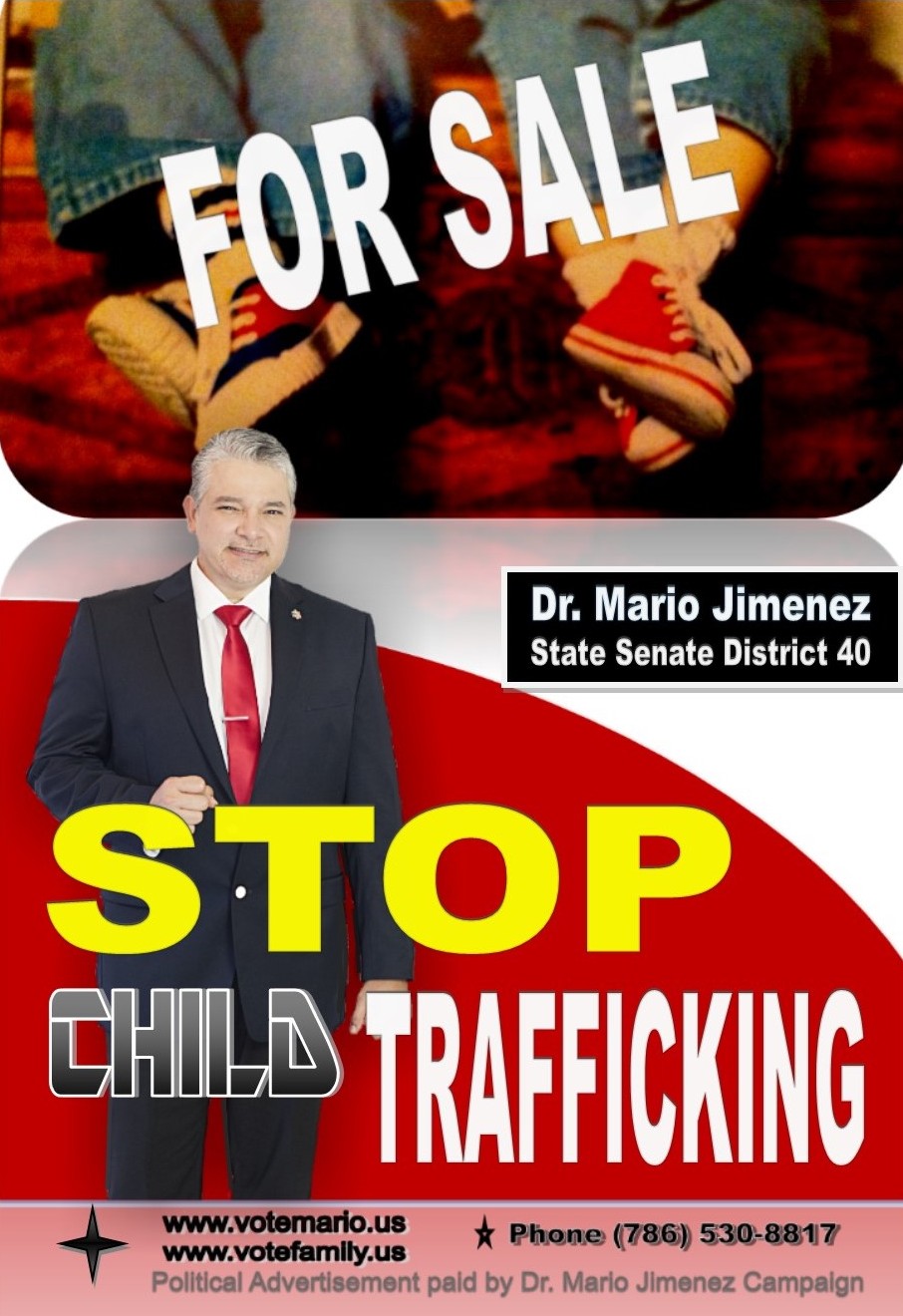 Summary of my personal federal removal:
The initial removal, http://saynotopas.com/petition-for-removal/, was denied, but judge gave what seemed a positive initial review requesting an amended petition: http://saynotopas.com/?attachment_id=1818. Unfortunately, the amended verified petition was also denied, http://saynotopas.com/?attachment_id=2409, forcing me to APPEAL which as of September of 2015 is still pending review.  Here are the Word and PDF versions of the verified amended petition for removal , and the Word and PDF versions of the appeal.  One funny point I would like to mention about the corruption in Family courts is that the GAL in my case send me bill for reading the lawsuit I had filed against her 🙂  We have to laugh at the audacity of these crooks: http://saynotopas.com/gal-guardian-ad-litem-corruption-in-family-courts-see-example-of-anastasia-garcia-appointed-by-recommendation-of-my-exs-attorneys/
Here are updates to my removal:
The recent appeal's court opinion: http://www.votefamily.us/wp-content/uploads/2016/03/Opinion-Issued-No.15-11861.pdf
For your reference, here is my Petition for Rehearing: http://www.votefamily.us/wp-content/uploads/2016/03/Petition-For-Panel-Rehearing-Public.pdf
My initial Federal Civil Rights violations/Removal lawsuit: http://www.votefamily.us/wp-content/uploads/2016/03/Amended-Notice-of-Petition-and-Federal-Removal-Public.pdf
My appeal: http://www.votefamily.us/wp-content/uploads/2016/03/Mario-Jimenez-Opening-Brief-On-Appeal-Public.pdf
More than ever, we need your financial support. Incumbents have millions of dollars available. But, we have you! Together, we can make a difference. Please, donate as much as you can, up to $1000.00 per person as per Florida law:
Here is another example of Federal Removal a friend of mine share with me.
His removal is actually more up to date than mine. It's really impressive:
01-Rustin-Fed – Civil Cover Sheet
02-Rustin-Fed – Petition For Removal
03-Rustin-Fed – Notice of Pending Amendment
04-Rustin-Fed – Notice of Two Types of Removal
05-Rustin-Fed – Notice of Pro Se Rights
06-Rustin-Fed – Memorandum of Law – Fed Juris Domestic Relations
07-Rustin-Fed – CertificateServiceInitialPackage
08-Rustin-Fed – Demand for Jury Trial.pdf
09-Rustin-Fed – Notice of Appearance.pdf
10-Rustin-Fed – Georgia v Rachel Pre-emptive.pdf
11-Rustin-Fed – Exhibits Cover1of2.pdf
12-Rustin-Fed – Exhibits Cover2of2.pdf
13-Rustin-State – Notice of Fed Removal.pdf
14-Rustin-Fed – Verified Complaint-Rustin.pdf
AMICUS CURIAE BRIEF OF FAMILIES CIVIL LIBERTIES UNION URGING REVERSAL IN SUPPORT OF APPELLANT RUSTIN WRIGHT
MOTION FOR LEAVE TO FILE AMICUS CURIAE BRIEF OF FAMILIES CIVIL LIBERTIES UNION
Later on I also learned about Torts in Federal Court that I plan to implement as soon as my case is back from Federal Appeal court.
Another friend learned about my Federal removal, and got the services of an excellent attorney to file a lawsuit in Federal court. My friend's name is William Todd Overcash, and his attorney is Henry G. Ferro, Esq. from Ocala Florida, 352-369-8888. See his filing here:
TORTS ARISING OUT OF INTERFERENCE WITH CUSTODY AND VISITATION:
http://www.divorcesource.com/research/dl/childcustody/95sep192.shtml
Plus, check out power-packed Legal Tips page for all parents fighting family court, –http://www.parentalrightsclassaction.com/legaltips.html, wow!!
Other examples of federal lawsuits and other resources:
http://www.scribd.com/doc/235489509/FEDERAL-SUIT-DUE-TO-STATE-RETALIATION-UPON-MORELAND-COMMISSION-TESTIMONY
https://leonkozioljd.wordpress.com/2014/07/31/excerpt-of-federal-retaliation-lawsuit-regarding-moreland-corruption-commission-released/
More templates/pleadings I used in my family court case:
MOTION TO DISMISS WITH PREJUDICE SECOND MOTION FOR TEMPORARY ATTORNEY'S FEES
MOTION TO DISMISS WITH PREJUDICE MOTION FOR EX-PARTE ORDER COMPELLING DISCOVERY
MOTION TO STRIKE NOTICE OF HEARING AND TO COMPEL COORDINATION-COLLABORATION WITH PETITIONER
MOTION TO COMPEL STATUS REPORT FROM GAL, AND SUBSEQUENT REMOVAL OF GAL FROM CASE
VERIFIED MOTION FOR DISQUALIFICATION OF JUDGE
NOTICE OF HEARING
MOTION TO REMOVE AND APPOINT NEW PSYCHOLOGIST
REQUEST FOR HEARING FROM FATHER
NOTICE OF HEARING-March 5
REQUEST FOR HEARING FROM FATHER-Final Trial
MOTION FOR FINAL TRIAL
Notice of confidential information within court filing-Motion for final trial
Please, help us stop Parental Alienation Syndrome:

Donate
If you wonder how I have been able to prepare my own legal pleadings without a law degree, here is my trick: I bought the best self-help course of law in the world: Jurisdictionary. As the saying goes, knowledge is power, and Jurisdictionary has given me plenty of it. I am an Ex-Olympic Boxing Champion, Electrical Engineer and Medical Doctor, and  invested a great deal of time and money to achieve these goals, but I can certainly say that Jurisdictionary has been the best return on investment (ROI) of my life. For less than the cost of one hour of work from an average Family Attorney, Jurisdictionary has probably saved me hundreds of thousands of dollars in legal fees and costs; but most importantly, Jurisdictionary has empowered me to fight back against the bullies of anti-Family Courts.  I am not longer a prey for corrupt attorneys, but a predator that will make them pay dearly for messing with my children and my family. Those who conspired against me will always remember July 20, 2012, the day they filed a false emergency motion to unlawfully deprive me of my kids, as the worst day of their lives. So, don't wait, you have nothing to lose, take Jurisdictionary for a 24 hour test drive. Don't like it, Jurisdictionary will give you the money back. However, I am sure that Jurisdictionary will not only help yourself and your family, but thousands who are suffering under the tyranny of these bullies. So fight back! Let's give them hell for it feels really good. Jurisdictionary may very well be the answer to your prayers. It was for me.
Disclaimer: I am
NOT an attorney or lawyer. I do NOT practice law in any federal or State court system. Any information provided, regardless of how specific, is NOT intended to be legal advice under any state or federal law. I provide research, written strategies, and non-professional personal opinions on the Constitution and State laws as free exchange of politically important information that also serves an important public need and interest allowed under the First Amendment. You are highly encouraged to engage an attorney in your State to help you with the specifics of your legal issues and the law in your State. If you are a pro se litigant, then you bear all and full responsibility for understanding the law in your state and acting under the law in your state. Nothing you receive from me is intended to be a "legal" document for purposes of any type of filing in any court. You are free to use my words for your personal non-commercial benefit, or as an aide in petitioning your government for redress of perceived wrongs, if properly cited where appropriate. 
YOU TAKE SOLE RESPONSIBILITY FOR ANY LEGAL ACTIONS YOU PURSUE AND THE RESULTS THAT YOU GET. I BEAR NO RESPONSIBILITY FOR YOUR RESULTS. MY OPINIONS ARE NOTHING MORE THAN MY PERSONAL NON-PROFESSIONAL OPINIONS OR BELIEFS. I MAKE NO CLAIMS OF LEGAL COMPETENCY IN THE LAW UNDER ANY GOVERNMENT STANDARD OF COMPETENCY IN THE LAW.
The information provided above is not a substitute for the advice of an attorney. You should consult an attorney regarding your rights under the law.